Segregation in Maternity Wards

Record Turnout at Jerusalem Pride

Shooting Prompts National Debate

Putting Out Wildfires Together

Standing for Religious Freedom

Rejecting Political Litmus Tests

I would like to stand for a better Israel.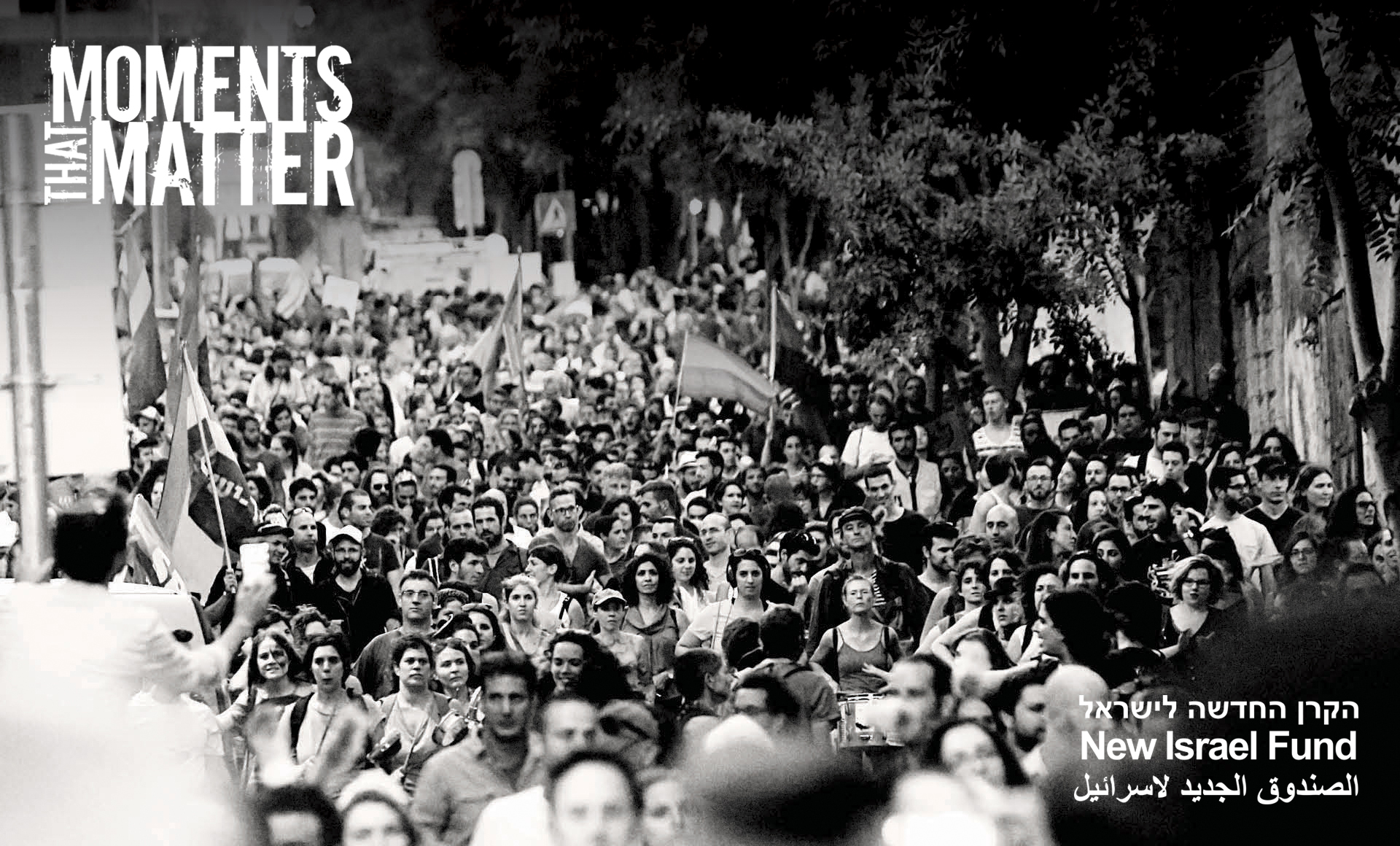 Every step of their extremism opens up another opportunity for our activism.
When extremists try to divide citizens into Jewish vs. Arab, we turn up the volume on inclusion and shared society. When fundamentalists voice hatred in the name of religion, we show that tolerance is a religious value. When ultra-nationalists work to entrench the occupation, we ensure that Israelis see the reality on the other side of the wall.
The fight against racism and exclusion is inspiring, and more importantly — it's making a difference.
We are seeing more and more moments when right-wing extremism is galvanizing Israelis to take a stand for democratic values. In these cases, NIF grantees are able to take advantage of the opportunities and organize for human rights and social justice. NIF's investments have ensured that they are ready for these moments.
This is how our investment in Israeli changemakers pays off.
We cannot always predict when these moments will happen. But we can build a bold and innovative progressive movement that is ready for these moments, gathering momentum towards the next victory for equality and democracy.
This is how we are building a better future for all Israelis.
Photo Credit: Yossi Zamir